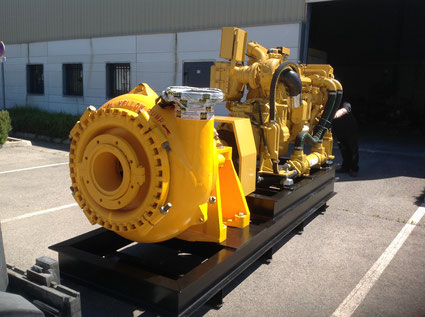 ---
Engine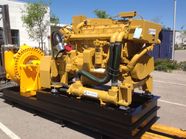 Caterpillar 3406 Marine engine mechanical injection of 400 hp at 1800 rpm. Gearbox Twin -Disc MG5114SC for a rotational speed of 1100 rpm.
Pump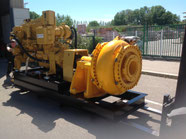 Sand pump "Yellow -pump " draws about 350 liters per second per inlet diameter of 18cm , a capacity of 1260 cubic meters per hour.
Use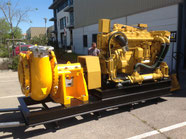 All built to be put on a barge, 5 tons of material operational structure for a 4 x 1.10 meters only.